How Sustainable Is BTC Today?
The Bitcoin mining network is gradually transitioning to green energy. See how much percentage of the network is sustainable today.
52.6% of the Bitcoin mining network is now using sustainable energy
One of the most talked about controversies about cryptocurrencies like Bitcoin has been its potential negative impact on the environment. BTC uses a "proof of work" (PoW) consensus system to validate transactions on the blockchain. This means that chain validators called miners compete against each other using massive amounts of computing power to be the first to solve a mathematical puzzle and set transfers in the next block.
Miners require specialized computing units for this purpose, which can consume a lot of energy. As the Bitcoin network has only grown over the years, the energy consumption of the chain has only increased.
For this reason, a study on how the BTC network is moving forward in terms of switching to green energy sources is important. An analyst on Twitter, Daniel Battenteamed up with analyst Willy Woo to create charts that show relevant data on Bitcoin sustainability.
Here's the first of the graphs, which shows how the percentage of the grid using sustainable energy has changed in recent years: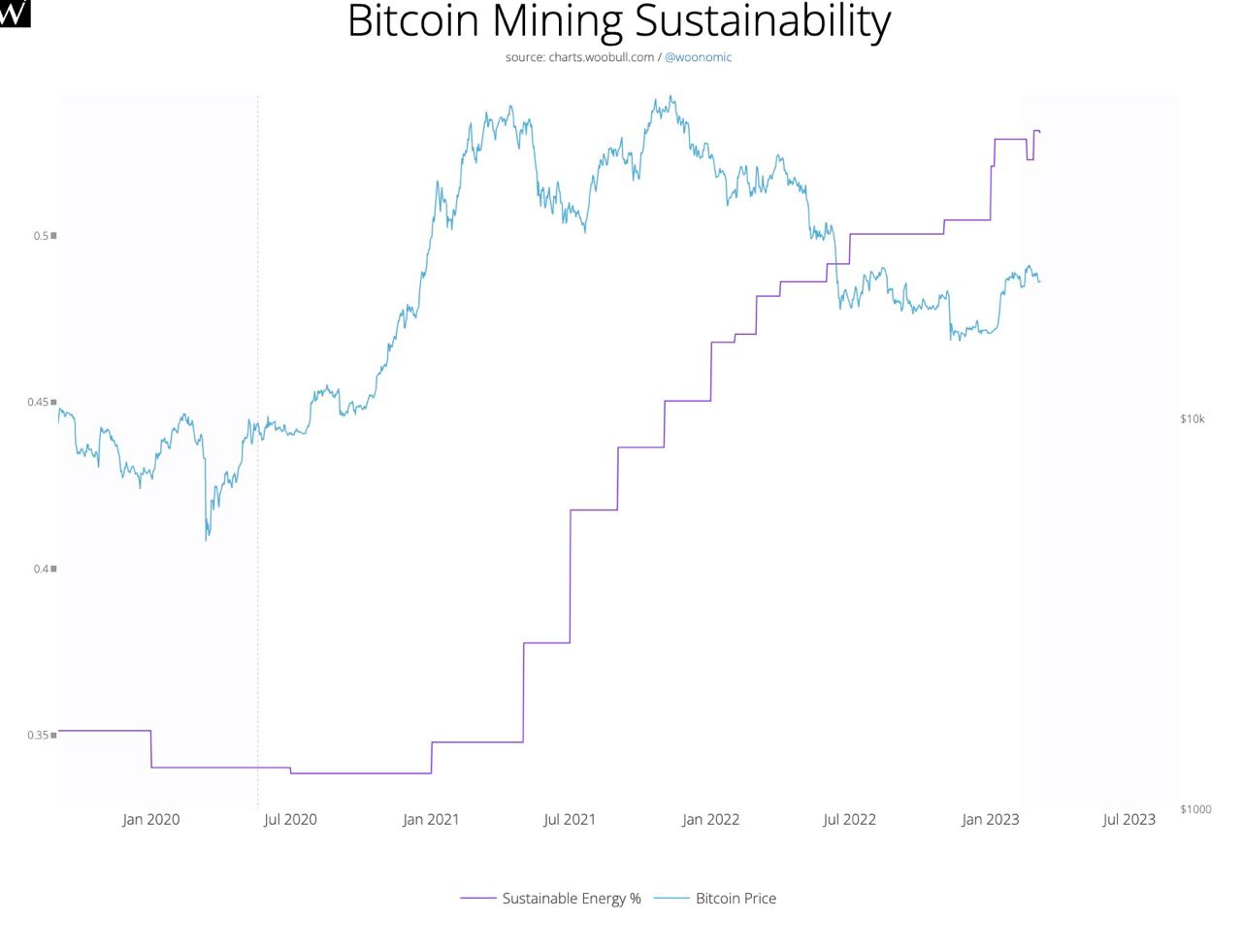 Looks like the metric has sharply grown recently | Source: Daniel Batten on Twitter
As displayed in the chart above, the Bitcoin network has made great progress in shifting to a greener environment in recent years. Sustainable energy sources now power more than 50% of the grid.
Interestingly, total grid emissions have been decreasing for quite some time, even though miners' electricity consumption has increased.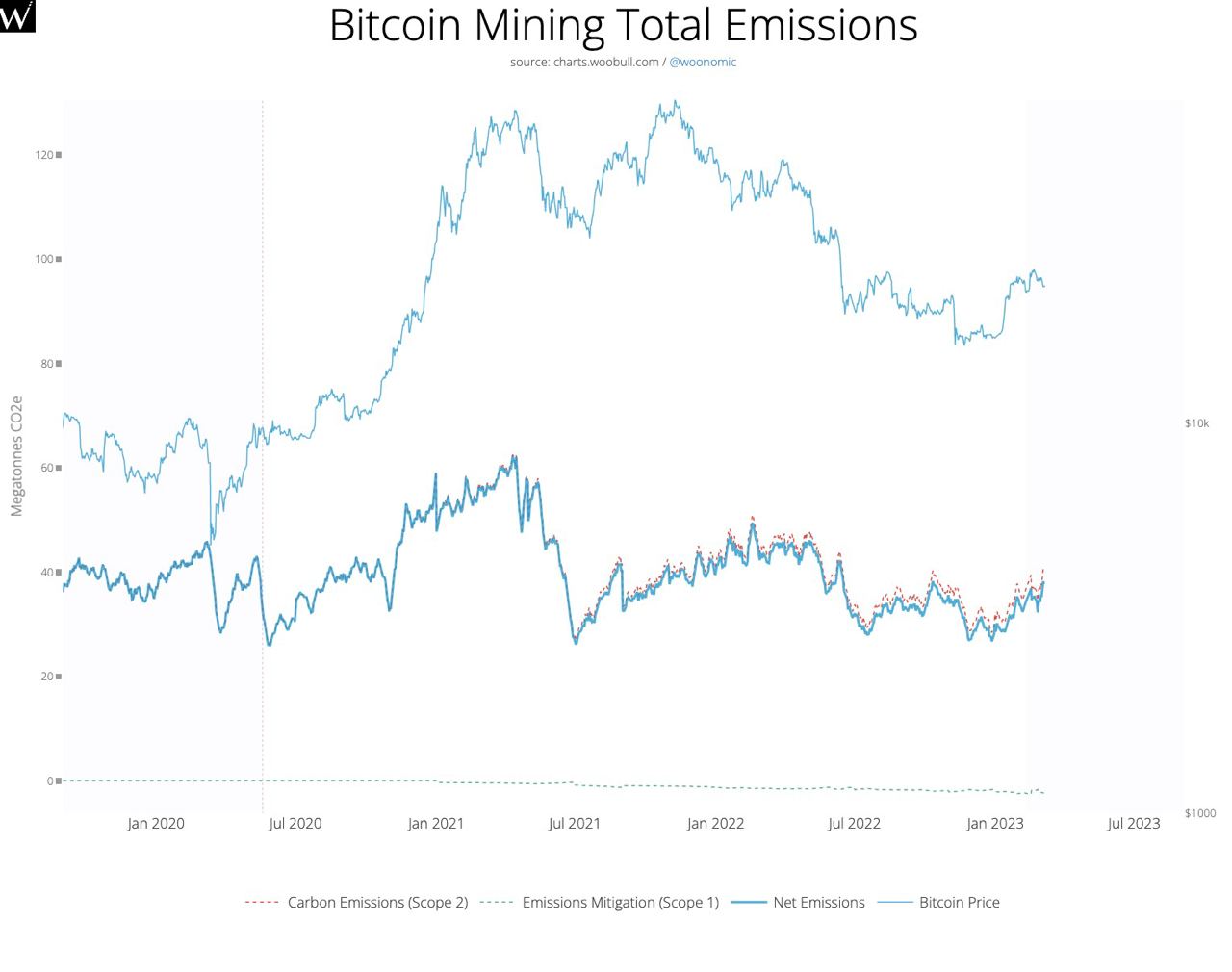 Total emissions of the BTC mining network | Source: Daniel Batten on Twitter
From the graph, it is evident that emissions increased during the first half of 2021, but after China's mining ban, emissions dropped dramatically. As a result of this ban, a large-scale migration of miners to other countries took place.
Since then, emissions have remained low, despite the network continuing to grow. It seems likely that these miners have switched to sustainable energy sources wherever they set up their new facilities.
Bitcoin mining emissions per dollar have also declined in recent years, as shown in the chart below.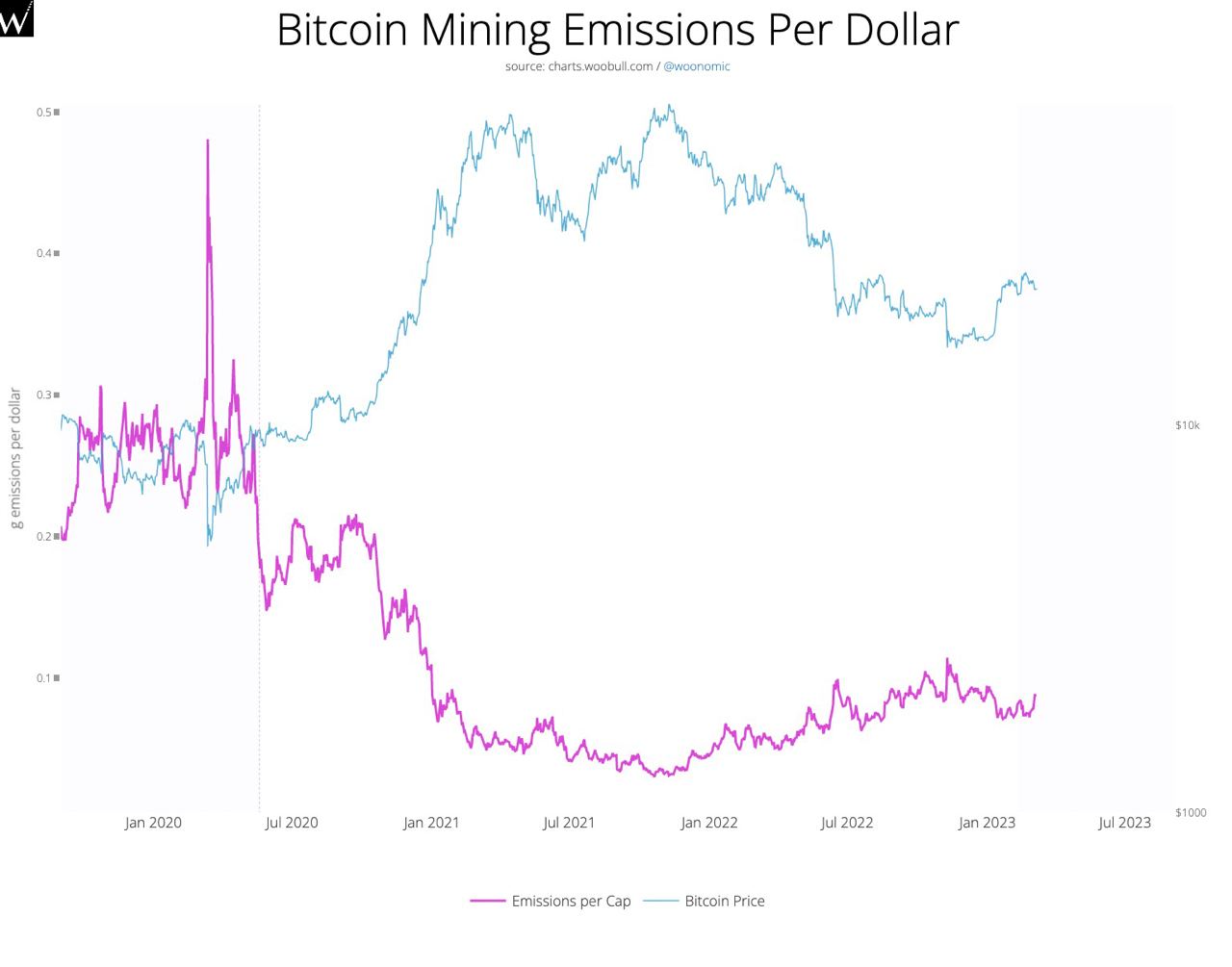 BTC emissions per market cap have been flat for quite a while now | Source: Daniel Batten on Twitter
"This chart shows that, unlike the current global financial system, where GDP growth is linked to rising emissions, Bitcoin's market cap can grow while emissions cannot," notes the analyst.
And lastly, an important sign of the progress the mining network has made can be seen in the fact that it is also becoming emissions efficient, meaning that it is producing less emissions in relation to its total energy consumption.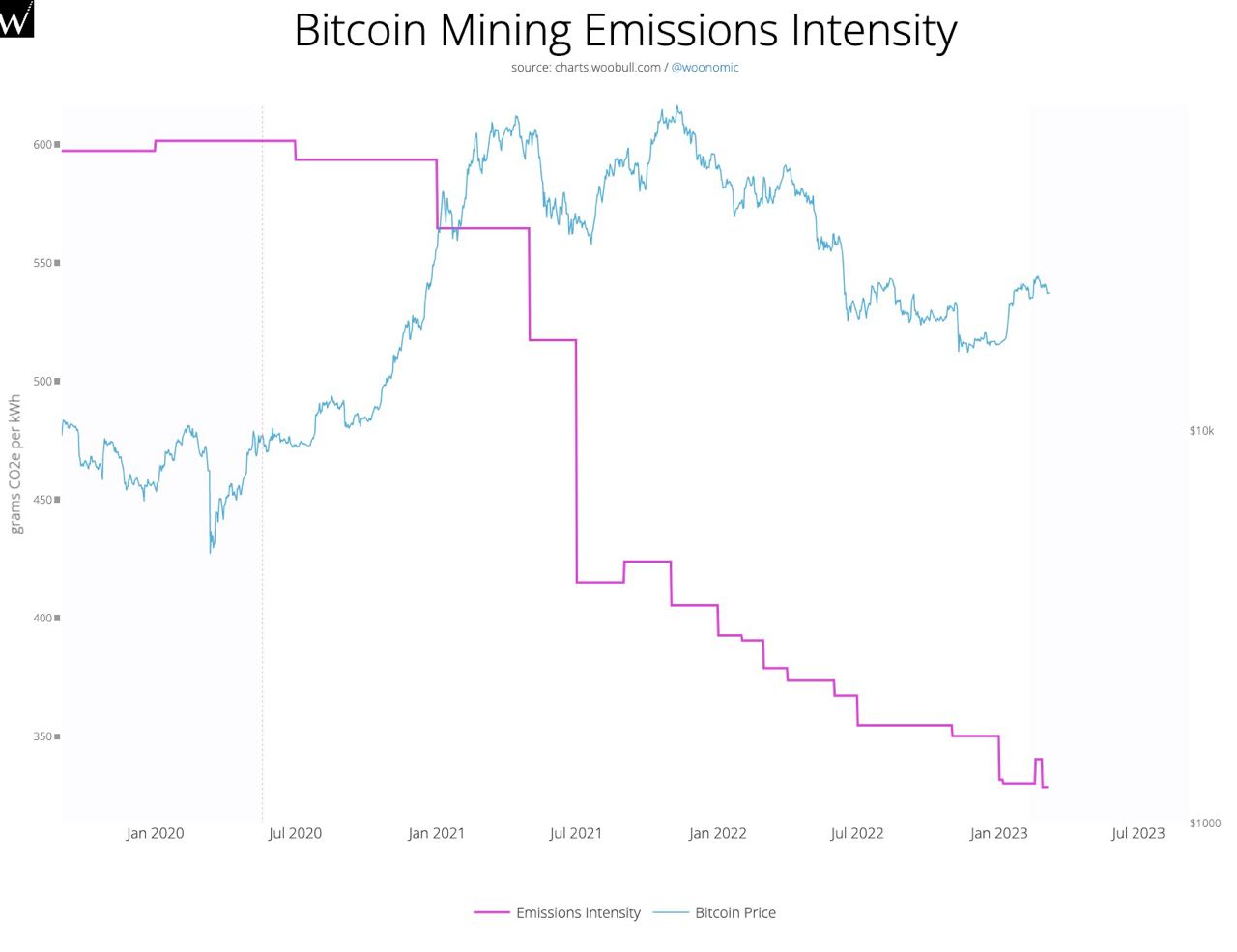 The mining emission intensity of the Bitcoin network | Source: Daniel Batten on Twitter
BTC price
At the time of writing, Bitcoin is trading around $22,300, down 5% over the last week.
BTC consolidates sideways | Source: BTCUSD on TradingView
Featured image of Brian Wangenheim at Unsplash.com, charts by TradingView.com, charts.woobull.com
---
---